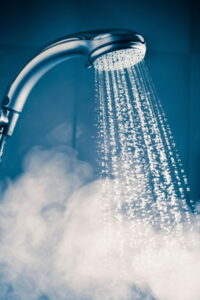 You deserve to have a reliable water heater in Columbia, SC in your home. That's why we want you to know about tankless water heaters. These systems are able to provide you with a reliable hot water supply without the need for a large tank.
When you are looking to upgrade your water heater, it may be a good idea to consider this type of system. Read on the find out more about tankless water heaters and how they you can benefit from having one in your home.
What Allows Tankless Systems To Do Their Job
Tankless water heaters don't store a large amount of hot water, ready for use. Instead, these systems operate by heating up water when it is required. Water is passed through a pipe that is heated, often with electricity, allowing it to be heater on-demand. This is why these systems are also often refered to as "on-demand" water heaters.
The Benefits of Tankless Water Heaters
These systems don't just offer a different way to get the job done. They also offer some great benefits to those who use them. This includes:
Higher energy efficiency: A tank-based water heater may fall prey to stand-by heat loss, having to reheat the same amount of water repeatedly until it is used. This is never an issue with a tankless water heater, as it only uses the energy to heat water when it is needed.
Never running out of how water: Here's the thing, as long as you are using a hot water tap in the house, your tankless water heater will continue to create and provide hot water. As long as the system isn't facing too much demand, it will be a reliable source of hot water.
Reduced water use: Since a tankless water heater is going to only pull in water when you request hot water, by default it is using a smaller amount of water than a tank system does.
Less risk of corrosion: Tankless water heaters pull water through the system when it is needed, rather than keeping gallons on water in a tank. This vastly reduces the risk of corrosion because the components of the system see lower exposure to water over the years.
Less space used: Since this system doesn't use a tank it requires far less square footage. In fact, many tankless systems are able to be mounted on the wall, meaning that it takes up no floor space at all!
Work With a Professional For Your Water Heater Needs
A tankless water heater sounds like a pretty great investment and that's because it is. But it isn't the right fit for every home. That's why it is best to talk to and work with a professional techncian to get your next water heater selected and installed. Our expert team members can help figure out which system is the best for you so that you can achieve the best comfort level in your home.
Looking to go tankless? If so, then you should contact Fulmer Heating & Cooling to schedule your upgrade today.