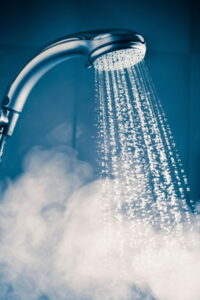 We don't think it would be excessive to say that most of us love our water heaters. We may not think about this fact until we are without hot water, but the reality is that we depend on these systems to keep us comfortable on a regular basis.
This means that choosing the right water heater for your home is a big decision. Having the best water heater in Columbia, SC to meet your needs can and will make a difference in the comfort and convenience you enjoy each day. That's why we want to make sure you know about all your options for water heaters, including heat pump water heaters.
What Is a Heat Pump Water Heater?
If you haven't heard of heat pump water heaters, it's okay. These aren't discussed as much as the usual tank systems or even tankless systems. A heat pump water heater is a system that uses the incredibly efficient approach of heat transfer to warm up water for your home.
These systems are great for reliable hot water that comes at a reasonable cost. What's not to love?
3 Things to Love About Heat Pump Water Heaters
We aren't going to gush, but if you are in the market for a new water heater, you should know the perks that each of your system options carry. We are just focusing on heat pump water heaters here. But if you want information on other systems, we are only a call away!
Here are three great things that everyone should love about a heat pump water heater:
They are extremely energy efficient. Heat pump water heaters use heat transfer to make warm water. In contrast to a regular electric resistance water heater, this process can be two to three times more efficient. Imagine the energy savings that will come with that!
Installation costs are quickly offset by low operating costs. Heat pumps do cost a bit more to install in comparison to other systems. With that said, they make up for that higher installation cost pretty quickly. With better energy efficiency, the cost to operate this system is far lower than others. That means the savings you get from your monthly bills should offset the cost of the system in a shorter period of time.
Can cool the space around itself. As we said, heat pump water heaters use heat transfer to create warm water. This means they pull warmth from the air around them and transfer it into the water they provide in your home. This creates a cooling effect in the area around the system, which can be great in summertime!
If you are on the hunt for a new water heater, we are happy to help. We love heat pump water heaters, but when you come to us for an installation we will make sure you understand all of the options available to you. Whatever you choose, we can provide the installation and other services you need to ensure you have reliable hot water for years to come.