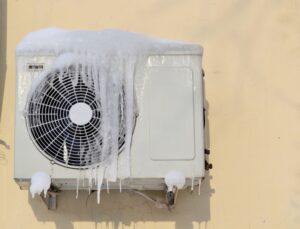 On a really hot day it can feel like a great thing to have a snow cone or even just an ice pack to cool you off. But you don't actually want ice on your air conditioner. Contrary to a popular belief that some may have, ice on an air conditioner does not mean that is operating especially well. It actually means that the system is struggling to do its job and, ironically, it will be harder to cool the house down.
If you start noticing that there is ice in the indoor unit of your system, it means you need to find a professional who can provide you with air conditioning repair in Irmo, SC.
Let's take a look at what causes ice to collect on your evaporator coil, why it's a problem, and how to handle it.