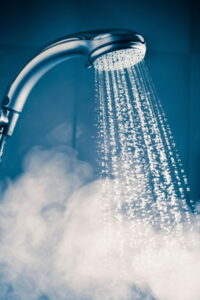 Imagine trying to get through the coming months without a water heater. Sure, you could try to boil enough water to enjoy a lukewarm bath, but it wouldn't be effective and it certainly wouldn't be efficient. It pays to pay attention to the condition and performance of your water heater, especially when it starts to have trouble.
No water heater will last forever, unfortunately. But needing to replace yours shouldn't ruin your week. That's why we want to help you out. Being prepared for when you'll need to replace your water heater is a great way to ensure that, when the time comes, you only have a brief interruption in one or two days of your week.
Here's what you need to know.
How long do water heaters last?
You know that your water heater won't last forever. The question is how long does your system last before needing replacement? The answer can actually vary.
A well-maintained water heater can last up to 15 or even 20 years before it finally gives out or needs to be replaced simply because it is so outdated. A water heater that only occasionally gets the maintenance it needs, however, may make it around 10 to 12 years at most.
How do you know when you are due for a system upgrade?
If you need to replace your water heater, you will want to jump to the task as soon as you can. This way you can avoid major interruptions in your regular life. Be on the alert for these warning signs:
Concerning noises: What kind of noises do you hear from your water heater when it is in use? Is it rumbling, crackling, popping, or squealing? If so, something may be off with the system.
Leaking tank: A leak in your water heater tank is a sign that your system is on its last legs. Rust and corrosion are the likely cause of leaks in these areas and, sadly, they aren't repairable.
Your water heater is old: Age is a factor to consider when thinking about whether or not you need to replace your water heater. If the system is 10 years old or more and has needed an increasing number of repairs lately, you may be due for an upgrade.
Unreliable hot water: Are you noticing that the hot water only lasts a few minutes before getting chilly? Or perhaps you can't get the usual water temperature you expect anymore. These are early signs of a water heater that is about to give out. Don't wait until the system breaks down completely before you replace it!
Need a new water heater in Columbia, SC? You can rely on our team to help get the job done right. We can assess your current system to see if you do, in fact, need a replacement. From there, we will guide you through the replacement process including pairing you with the best water heater system to meet your needs.
Our dedication to quality service is what has kept us in business for over 30 years.
Contact Fulmer Heating & Cooling today to schedule an appointment or get an estimate on your new system.