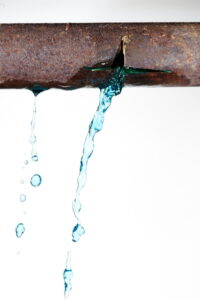 There are few things so irksome as turning on your faucet first thing in the morning to get washed up, only to discover that there is barely a trickle coming from it. If you have hard water in your area, there is a chance this is due to build-up in the pipes or even in the faucet itself. But this would have created a gradual decrease, not a sudden one.
If you suddenly have a problem with your water supply to one or more plumbing appliances in your home, chances are this is due to a leak. If this is the case, it means you need to contact a plumber in Columbia, SC sooner than later.
If you still aren't sure this is the issue or you aren't sure how to handle the situation until a plumber arrives. We can help with that.
1. Don't Panic—Double Check the Signs
Sometimes what you think might be a leak is caused by something else. It is always good to double-check for any other indicators that there is a leak in your home. These indicators can include:
A water meter that is running unnecessarily.
The sound of running water in the house without cause.
The appearance of water stains or puddles on the walls, floors, or ceilings.
Weak water pressure to one or more plumbing appliances.
If you notice any of these other warning signs, it is well worth it to contact a plumber. With all these other signs, chances are slim that your plumbing issue is being caused by a Lego that was shoved up the faucet opening (we can also help remove that item if there is one in there).
2. Do What You Can Do to Diminish Damage
No one wants to be without water for a day, let alone a few hours. However, shutting off your water supply to part of your home could help ensure you avoid water damage or keep it to a minimum. Once you call a professional plumber, find your water supply and turn it off until the issue is identified and fixed or the plumber says it is okay to do so.
3. Schedule Leak Detection and Repairs
If you haven't already, contact a trained plumbing pro to come check on your pipes. The team at Fulmer Heating & Cooling can provide leak detection to effectively diagnose where your issue is so we can provide prompt and effective repairs. Our goal is to help get the leak resolved quickly so you can get your daily life back on track.
4. If Necessary, Consider Repiping
Perhaps this is yet another leak that you've encountered this season and you are rapidly getting tired of getting these leaks fixed. If this is the case, there is a chance you need repiping rather than just repairs for another leak. Make sure to ask your plumber about the condition of your pipes and discuss your best course of action.
Work with the team that puts your comfort first. Contact Fulmer Heating & Cooling to schedule your home plumbing services.