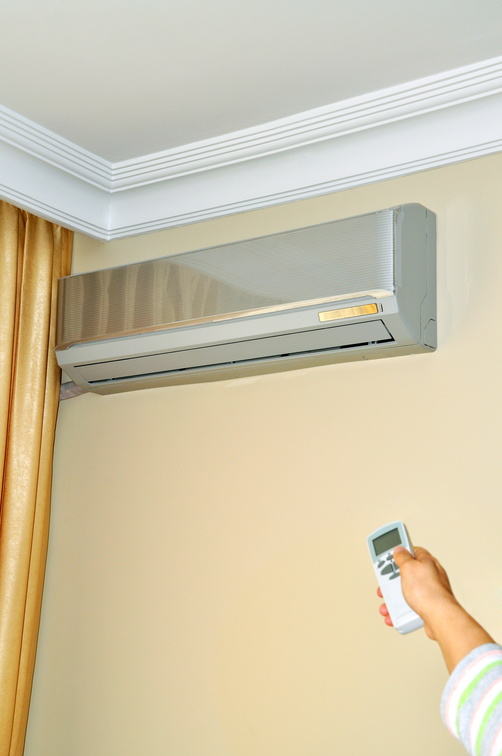 One of the benefits of living in our area is that the winter season tends to come and go fairly quickly. While many areas of the country are bracing for more frigid temperatures still to come, residents in South Carolina are already looking forward to the Spring warm up. Before long, we'll even be reaching for the thermostat in order to cool our homes down with our air conditioners. If you hope to do so successfully, you may need to replace that old air conditioner that has been struggling the last few seasons.
If you are starting to think about replacing your air conditioner, or if you have a new construction project underway that will require an HVAC system to be installed, we strongly recommend that you give ductless mini splits some serious attention. Forgoing the use of air ducts in your home can benefit you in a few different ways. Keep the following information in mind when choosing your new air conditioner, and be sure to schedule your ductless mini split installation in Irmo, SC with our team.
What's the Problem with Ductwork?
Nothing inherently, really. When properly designed, sized, installed, insulated, and maintained, ductwork is very effective at distributing conditioned air throughout a house efficiency and reliably. The problem is really just that there is a lot of wiggle room for something to go on. Even when experts like us properly design and install your air ducts, there is the chance that, at some point down the road, those ducts may be damaged, tear, or develop leaks. Corrosion, construction mistakes, and pests can all lead to such problems. Now, professionals can certainly repair or replace your air ducts for you, but that brings us to another point. You need to recognize the problem before you take action.
Ductwork is not exactly appealing to the eye, so it is stashed away in the attic, behind walls, etc. A lot of homeowners fail to realize that they are paying too much to heat or cool their homes due to duct leaks, and just continue to waste money season after season. While there are solutions to such problems, sometimes its best to avoid the situation all together. If you want to eliminate any such risks, then eliminating ductwork from the equation entirely is the obvious solution.
Enter the Ductless Mini Split
Because ductless mini splits use individual, wall-mounted blowers to condition air in the rooms in which they are installed directly, no ductwork is needed. These blowers connect directly to the outdoor unit via a simple conduit that contains the power, refrigerant, and drainage lines as needed. Refrigerant is evaporated right in the coil within each blower to remove heat from the air, rather than in a central coil, and the refrigerant then travels to the outdoor unit to disperse the heat. Because ductless mini splits are actually heat pumps, you can use the very same system to heat your home very efficiently throughout our fairly mild winters, too. Consider the benefits, and then dial our number to schedule service!
No air loss via duct leaks means better efficiency.
No pollutants distributed throughout the house via ductwork means better indoor air quality.
No central duct system means simple zone control for greater comfort.
Fulmer Heating & Cooling can handle all of your ductless mini split service needs. We carry many great systems from trusted manufacturers, such as Daikin.