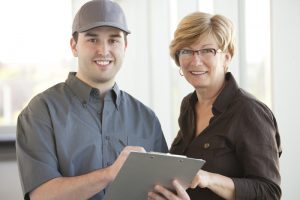 This is the time of year when you can finally back off your heater for a little while and reflect. Take this opportunity to ask yourself: does your heater do its job? It might be a question that has a more difficult answer that you think. Your heater should not only be able to heat your home, it should do so easily and all for a low cost. If your heater is lacking in any of these aspects then make sure that you contact a professional.
If you're ready to upgrade the heater in your home, you might want to upgrade your heater to a furnace simply because it's perfunctory. Instead, we want to encourage you to try a heat pump in Columbia, SC this year. Heat pumps are a great alternative. Want more info? Keep reading below.
Heat Pumps: The Run Down
So what is a heat pump exactly? You might have heard of this system or you might even think you know but we're here to make sure you understand the ins and outs. A heat pump is a climate control system used to heat and cool your home. If you saw a heat pump, you'd probably be shocked with just how familiar it looks. A heat pump is set up just like an air conditioner (with an indoor and outdoor unit) but what makes this type of system unique is its ability to reverse the direction that the refrigerant flows. An air conditioner is unable to do this so it can only cool your home, but a heat pump can reverse the direction that the refrigerant flows in cool weather and heat your home too.
Why You Should Choose One
So, all that above might sound great, but it still might not be enough to make the switch. If you're not convinced that a heat pump is a great investment for your home, take a moment to consider these benefits:
Two-in-One: We touched on this above, but we want to drive home the benefit of both heating and cooling your home from one component here. A heat pump is great because you can use it year-round. Sure, a heat pump is a little more expensive than your average air conditioner or heater, but it's worth it because you get everything you need out of one system.
Cost Effective: Heat Pumps are a super cost-effective way to heat or cool your home. Heat pumps don't generate heat like an air conditioner or heater. Instead, these systems move heat in or out of your home depending on your desired temperature. Even the most efficient heater or air conditioner can't compete with the efficacy of a heat pump.
Better for the Environment: Heat pumps reduce the strain you put on your household and on the environment. Heat pumps on the market today reduce your electricity use for heating by about 50% when compared to other electric resistance heating systems like furnaces or baseboards. Alleviating strain helps you save money and decreases your ecological footprint.
If you feel like your heater has seen better days and you're ready to upgrade then make sure you contact our team at Fulmer Heating and Cooling. You can contact us today to schedule an appointment for anything and everything heat pump.