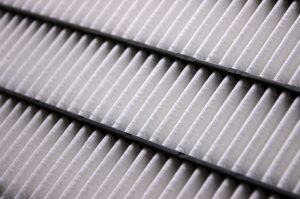 It's spring! We know that you're taking measures to ensure that your home is ready for the warm weather. Maybe you're even taking inventory of your life and using the season to do a little spring cleaning. No matter what you're doing this spring, it's a good idea to take some time to show your air conditioner a little extra love.  If you haven't already replaced the filter on your air conditioner then it's time to do so. If you do this and still want to give your HVAC in Chapin, SC a little extra love then make sure that you contact our team. We've been in business for over 30 years and we understand how to make get your home in gear just in time for spring!
How to Know When It's Time to Replace
We're letting you know now that it's a good time to replace your AC filter if you haven't already done so this year, but how can you tell in the future?
A good rule of thumb is this: replace the filter on your HVAC system at least once a season. This is the best way to make sure that you have reliable heating and cooling services year-round. If you're looking for telltale signs that you should replace your air filter then make sure that you watch out for the following:
You Can't Remember the Last time You Replaced Your Filter: Do you have to think way back to remember the last time you replaced your AC's filter? If so, then it's definitely time to replace.
Dust: Don't get us wrong, dust is something that occurs naturally. But if you noticed that your home is just ridiculously dusty lately then it's time to replace your filter. An excess amount of dust is a major sign that your home's filter isn't doing its job well. Instead, of filtering the dust, it's pushed into your vents.
You Have a High Cooling Bill: Does your home's heating bill cost way too much? You shouldn't feel as though your bill hurts your wallet each and every time you go to pay it. Sure, you're bound to see a little rise in the price of your heating or cooling bill in the dead of winter or the peak of summer, but it should never be an occurrence where you shy away from running your AC or heater because you're afraid of the cost. Contact our professionals and we can help fix your system.
Sometimes, other factors in your home require you to change your filter more often. If you live in a home with a large number of people, have someone in your home who smokes, or rely heavily on your HVAC unit then you might need to replace your air filter more than once a season. You can contact a professional from our team to have them assess the particular needs of your home this spring.
Replacing your air conditioner's filter before temperatures heat up here in Chapin is one of the best things you can do for your home. If you've already replaced this filter and still want to do a little bit more for your HVAC system then make sure you contact Fulmer Heating & Cooling.