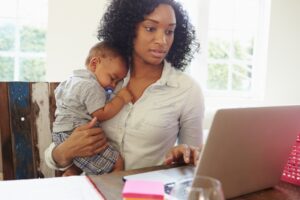 It can feel like the weather can't make up its mind sometimes. One day it is hot and sunny, the next day it is cool and drizzling. It can give you a bit of weather whiplash at times, but don't let the changes distract you. Cooler weather is fast approaching. Now is the time to make sure you have a working heating system.
If your Columbia, SC heating system isn't up to par the way it used to be, it may mean you need a replacement system. Choosing a new heater is no small decision. That's why we are happy to give you the information and services you need to make an informed choice.
How to Tell When You Need a New Heating System
Not every heater needs to be replaced. However, if your heater is on its last leg, it isn't helpful to delay getting your unit replaced.
Signs that you need a new heater include:
Your system is 15 years old or older.
The heater isn't able to provide heat reliably anymore.
Repairs are frequent and expensive.
Your energy bills see major spikes.
If you still aren't sure whether or not you need repairs or a replacement, that's okay. We can help you figure out which service you need and then pair you with the system that will best help your home.
Your Heater Options
When you need a heater replacement, then it is a good idea to know all the options you have. Here are the ones that we can provide to help keep your home warm:
Furnaces: These heaters have been around for a good long while. That is because they are great at what they do and today's furnaces are even more efficient and effective than they were before. You can choose from furnaces powered by natural gas or ones that are all-electric to heat your home—it all depends on your access to natural gas lines or the price of electricity in your area.
Geothermal heat pumps: Geothermal systems are great because they use the temperatures within the Earth's crust to balance the climate in your home. They are highly energy-efficient and can be relied on to both heat and cool your home all year. Even better, the underground loop that they use to transfer heat can last for up to fifty years.
Ducted and ductless heat pumps: Regular heat pumps that use refrigerant and electricity to transfer heat in and out of your home are also great options. You can choose from heat pumps that use your ductwork or heat pumps that can operate without them. Ducted or ductless, you can rely on a heat pump to provide heating comfort in winter and cooling comfort in summer. These are energy efficient and quiet systems—great for homes of all sizes.
Whether you need heating repairs or a full-blow replacement, you can rely on our team to put your comfort first. We are the professional technicians you can trust to keep your home cozy this winter.