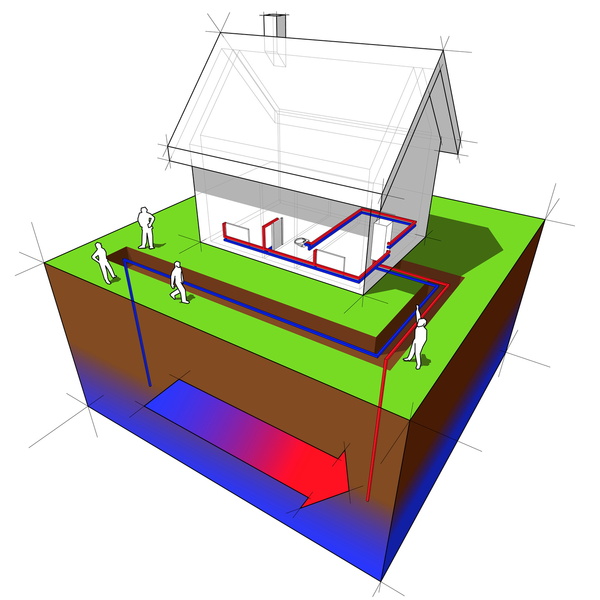 You got the keys to your new home and have begun moving in. You are excited and have plenty to do. But when the temperatures drop you realize it is time to turn on the heater in your new home. You do and you notice that it doesn't seem to be working quite right, so you call your local technician at Fulmer Heating & Cooling to come over and check out your HVAC in Irmo, SC.
When they mention that your geothermal heating system needs repairs, you become confused. What is a geothermal system and how would someone even fix it?
Not to worry, because we have the answers for you that will get you acquainted with this fantastic heating system. Even better, we can get you connected with a professional technician who will provide efficient maintenance and care for your geothermal system for years to come.
What Is a Geothermal System?
A geothermal systems is a ground-source heat pump (versus air-source heat pump) that uses the temperature of the earth to help provide warm and cool air to a home. Even in the coldest of weather conditions, the temperatures within the earth remain relatively moderate. By using the earth as a heat source, geothermal heat pumps can cut back on a home's energy use by about 65% compared to a normal HVAC system.
What Do Repairs for This System Entail?
A geothermal heat pump has two main parts to it that can require repairs: its indoor unit, and its ground loop.
The indoor heat pump can develop issues such as loose or broken parts (such as a blower fan), an anti-freeze leak, or a problem with the compressor.
In contrast, the underground part of the system can encounter issues such as leaks in the ground loop system or scaling within the ground loop if it is cycling hard water. Thankfully however, the ground loop system for a geothermal unit often has a long lifespan, making it a worthwhile investment.
Whenever you run into an instance when you need repairs for your geothermal heat pump system, you should always call in a professional for assistance.
Working with a Professional You Can Trust
Why work with a professional? Well, aside from the fact that they are licensed and trained to provide the best care for your system, they also have the ability to diagnose exactly what is going on so you don't have to worry for days or weeks waiting to figure out what the issue is.
In contrast, working with an amateur presents the risk of misdiagnosis or even a fix that is done wrong that can further harm your system and lead to an early replacement.
At Fulmer Heating & Cooling, we can promise that our trained and experienced staff will be able to provide the best services for your HVAC system.
Contact Fulmer Heating & Cooling today to set up an appointment with a trained professional. With more than 30 years in business, we have the experience you need and the staff you can trust.