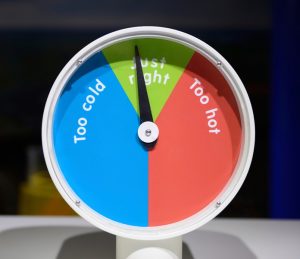 Have you decided to finally invest in a central air conditioner and get rid of an inefficient window unit? Perhaps your tried-and-true furnace finally gave out and you're ready to make the switch to a heat pump. Or maybe you have a new addition to your home and need an option for cooling that small space.
Whatever need you have for HVAC replacement, let's go over your options for a new system. That way, when the time comes to pull the trigger on a new system, you'll be an informed homeowner who knows exactly what system will be best for your home and family.
Central Heating and Air Conditioning
Central systems are tried and true systems that can be found in the majority of homes across the US. That's because they've been around forever and are highly dependable and efficient when they're maintained properly and repaired promptly.
Central furnaces are available in either gas or electric models. Both furnaces and air conditioners have wide ranges of efficiency. Furnaces have AFUE ratings and air conditioners have SEER2 ratings. The higher the SEER2 and AFUE, the more the system will cost upfront, but it'll also be more energy efficient. That translates to lower utility bills for as long as you own the system.
Heat Pumps
Heat pumps are great for a number of reasons, but the one that'll pique your interest the most is knowing that heat pumps are particularly well suited for climates like ours here in Columbia, SC. Heat pumps can lose efficiency when operating in extremely cold climates. That's not something we need to worry about here.
If you know that your heating system is also due for replacement, you can kill two birds with one stone by getting a 2-in-1 system like a heat pump. Because a heat pump is similar in how it works to an air conditioner, its efficiency is also rated by SEER2. For heating, its efficiency is rated by HSPF2.
Heat pumps come in ducted and ductless versions. A ducted heat pump relies on ductwork to deliver the conditioned air. A ductless version is a mini split system. You've probably seen one of these if you've stayed in a hotel or an Airbnb. They consist of one outdoor unit and multiple air handlers that are wall-mounted in various rooms and zones of your home, providing amazing zone control.
Geothermal Systems
If you want to make the best investment in an HVAC system that'll pay off for decades, a geothermal system is the way to go. A geothermal system is a ground-source heat pump (the heat pumps we've referred to above are air-source). Geothermal systems tap into the consistent temperature of the Earth's crust to both heat and cool your home.
Although the initial investment can be substantial, these systems are incredibly reliable and energy efficient. They also last for a long time compared to any other system. The ground loops can last for 50 years and the indoor components can last for 25 years.
Contact Fulmer Heating & Cooling today for HVAC replacement services in Columbia, SC!