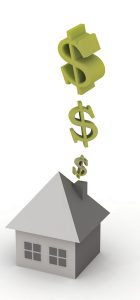 There is a little while yet until we get into the hotter days of the year. But you don't want to find yourself stuck without a good cooling system when the real heat does hit. That's why we want you to think hard about how well your air conditioner has been doing.
If you have been worried about the state of your cooling system, we'd say it may be time to consider if you should repair it or if you are getter off getting an air conditioner replacement in Columbia, SC.
The Signs You Need a New AC Unit
If your air conditioner needs to be replaced, it is worthwhileto get the job done sooner than later. Here's what you should know about the warnings signs that say you should upgrade.
Age
Have you ever tried to determine how old your air conditioner is? If you weren't there when it was installed, it may be worthwhile to look at the date of manufacture for the system. This can be one of the first determining factors for learning if you need to replace your system. An air conditioner that is between 10 to 15 years old or more should be retired before it breaks down.
Repairs Frequency
How often have you had to repair your air conditioner over the last several years? If you've only had repair in a few years, then you are likely in good shape. However, needing repairs on a yearly basis is a sign that your system is on its way out. If you have noticed an uptick in how often your AC requires repairs, you may want to replace it before it breaks down.
Repair Cost
Another warning sign to take note of is the cost of your repairs. If your repairs are costingthe equivalent of half or more of the cost of a new system, your money is better spent on an upgrade. Repairs over this amount are clear indicatiors that you need a new AC to keep you cool.
Aside from this, you can also use the rule of 5000 to figure out if your bills are too high. The rule states that if you get a bill and times it by the age of your system and the resulting sum is over 5000, you need a new system.
Refrigerant Type
Last but not least, see if you can learn wht type of refrigerant your air conditioner currently uses. Over the years, new types of refrigerants have been developed that are progressively more environmentally friendly. Just recently, the production of some refriegerants have been discontinued that are still in use in older air conditioners. Check to see if your system has R-22 or another type of refrigerant that is no longer in production and, if so, consider an upgrade. This is because that kind of refrigerant, if it starts to leak, will be too expensive to replenish.
Whether you are absolutely positive that you need a new air conditioner or your are still a little unsure, you can discuss what your options are with your technician. They can help you determine if you need a new AC and help you select the one that will be the best for your needs.
Get started today. Contact Fulmer Heating & Cooling to schedule your appointment.