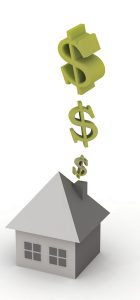 Now that the big holiday season is wrapping up, it is time to kick back and relax for a bit. But relaxing may not feel like it is an option if you aren't able to get warm the way you want to. High heating bills are likely to make you think twice before you turn on your heater most days. Do you really want to deal with another expensive monthly energy bill? However, you can only wear so many sweaters. How do you deal with this issue then?
All too often, high bills dissuade people from using their heaters, leaving them cold in their homes for months on end. This can usually be fixed with some best practices and, if necessary, a professional heating repair in Columbia, SC.
Use these tips to deal with poor heating system efficiency so you can stay warm this season without it costing an arm and a leg.