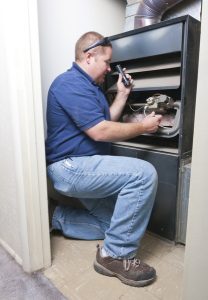 Springtime can be a wild ride. One day it is nearing warmer temperatures and the sun is peeking through the clouds; the next day it is raining and cold. Thankfully, your heater is still working the way it is supposed to and your home remains the haven of comfort that you love.
Here's the thing though: if you want to keep enjoying a warm and comfortable home, you have to make sure that your heater gets the care that it needs. This doesn't mean you have to tell your heater that you love it. You just have to remember that it will need maintenance and repairs sometimes and, when it does, you should schedule these services ASAP.
For now let's focus on one key area for concern: you may have more than one heating repair in Irmo, SC that might show up at the end of the heating season.
Potential Heating Repairs You Might Need
By the end of the heating season, your heater has accrued a lot of wear and tear. Even if you have made sure to schedule your yearly heating maintenance appointment, there is a chance your heater may need a fix after a while. Be aware of some of the following issues so you can get them addressed sooner than later.
Problems with your blower motor: Over time, your blower motor can start to wear out, especially the fan belt . If you hear screeching or notice that your system has low airflow it means that your heater's blower motor is having problems and needs to be seen by a professional technician.
A faulty blower fan: Your blower fan blades might start to loosen after extended use or they could break. Again this will affect airflow and can create rattling or clanging noises that will alert you to the problem.
Ignition issues in your furnace: Do you hear a never ending clicking noise? It could mean that your furnace is having problems with its ignition of its burners. Whether it is the igniter itself or there is a problem with the flow of gas this is an issue you will want to resolve ASAP.
A refrigerant leak in your heat pump: If you have a heat pump you rely on refrigerant to transfer heat into your home. If you have a refrigerant leak, however, your heat pump won't be doing much other than acting as an expensive fan. Make sure to have your heat pump's refrigerant line checked if you hear hissing or notice a reduced level of heat. (This is something that can cause problems for your cooling power come summer too, so make sure to address it quickly.)
These are some of the most common repair needs that tend to pop up towards the end of the heating season. If you notice any of these issues or are having any other problems with your heater, make sure to reach out for assistance from a professional HVAC technician. Only a pro should be allowed to perform repairs for the sake of your safety and your long-term comfort.