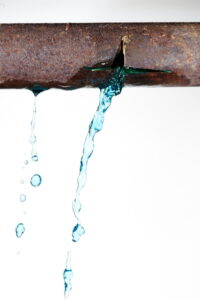 While we see our fair share of rainfall throughout the year, it is always good to consider ways to save water. This benefits both your monthly budget and, of course, the planet. As you may know, there are few larger waater-wasters than pipe leaks that go undetected for a long time.
Let's address the importance of getting a plumber in Lexington, SC to address any leaks in your home. This is one of the most important ways to save water and keep your home plumbing in good shape.
First, let's talk warning signs
A leaking faucet head may be obvious which makes it easier to get it fixed quickly. But what about hidden leaks. How do you figure out when you have a leak if you can't see it? You should watch out for warning signs like these.
The sound of running water without a source. No one is washing their hands, running the laundry machine or cleaning dishes but you can hear water flowing through the pipes. This may indicate a hidden leak that is draining water from your system.
An overactive water meter. Again, there is no one that is running any plumbing appliance that should be drawing extra water from your system. However, when you check your water meter, it looks as if someone is washing the dishes. This may be another sign that a leak in your pipes is creating added draw on your water supply.
One or more appliances has weak water pressure. It may be the kitchen sink or it may be the guest bathroom sink that is exhibiting weak water pressure. Whichever appliance it is, you shouldn't ignore it. Weak water pressure to one part of your plumbing system or more can be a sign that there is a leak in your system.
How Much Water Does a Leak Waste?
Sometime it may not seem obvious just how much water is wasted by a leaking pipe or even by a dripping faucet. Don't underestimate it though these problems can waste gallons of water that you end up p[aying for.
A dripping faucet can end up wasting up to a gallon of water a day. A leaking pipe can waste anywhere between 700 to 1400 gallons a day. That is a LOT of water. Rather than paying for additional gallons of water that you don't even get to use, it is better to have a professional plumber examine your system to find and fix the leak ASAP.
A Plumber Can Get Leaks Patched Fast
You don't want to make fixing a leak a DIY project. Even with the seemingly best tutorial, you run the risk of damaging your pipes further or only partially fixing the problem.
When it comes to dealing with any plumbing leaks in your home, whether it is a water pipe feeding your sink or a drain pipe handling your shower wasterwater, it is best to have a professional be the one to handle it. A trained plumber can detect all leaks present in the house and fix them properly the first time.
When you need a plumbing repair such as a leak repair, you can contact Fulmer Heating & Cooling for expert service. Proudly serving homes just like yours for over 30 years.