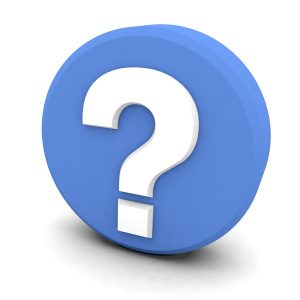 Sometimes, it can be hard to tell what the right step to take is when you're having trouble with your heating system. Just because you're having trouble with the heater that you have in your home, doesn't mean that you're ready to get rid of the whole unit. How can you know when this is necessary? Without professional expertise, it can be hard to tell what the right move is. That's where we come in. If you'd like assistance determining whether you'd like to repair or replace your heating system this winter, contact our team. When you need heating repair in Columbia, SC contact our team for quality service.
If These Apply to You, It's Time for Repair
Your Heater is Under 10 Years Old: If your heater is under the age of 10, it's more than likely that you should repair rather than replace. If your heater is still at this young age, it's unlikely that you're suffering from issues related to problems like old age or inefficiency. Instead, you probably just have a routine problem like a faulty or loose part.
Weird Noises: Any noise other than the unobtrusive sound of air moving through your vents is a "weird" noise in this context. Some common troubling heating noises including banging, grating, squealing, squeaking, or clicking. If you hear noises like this, make sure that you contact a professional for prompt repair services. Letting a noise go on unmitigated means that you're only letting the problems you currently have get worse.
You're Spending Too Much on Your Heating: If your heating bills are sky high, it's a sign of inefficiency prompting you to get repair services. Contact a professional for repairs.
Do These Sound Like Your Issues? You Need to Replace
Your Heater is Over 15 Years Old: If you have a heater that's older in age and you're having persistent issues then this means that it's time to get a new heater. Even if you aren't currently having trouble with your heater, old age means that you should start looking into new models because replacement is always on the horizon. Keeping an old heater in your home only means that you'll have to deal with more issues in the future.
You Have Frequent Repair Needs: If you find yourself calling HVAC companies often for repair services, it's a great idea to consider upgrading. We get why you wouldn't want to jump for replacement—the cost of a new HVAC unit is high and installation services are expensive too. Although it might seem more cost-effective to repair your system, we can assure you that it's better to allocate this money toward replacement.
Your Heater Functions Inefficiently: If you notice that you have to turn your thermostat up to a high setting to get your home warm or that you're struggling to heat your home then it's time to think about replacement. Your heater's main job is heating your home, if it's not doing it then it's time to call a professional.
Make Sure You Contact Fulmer Heating & Cooling
Whether you need repair or replacement services, make sure that you contact our team. We've serviced Newberry and the surrounding area since 1985. Throughout our 30 years in business, we've always provided quality service at the best possible prices for you and your family. We take your comfort seriously.
If you need assistance repairing or replacing your heating system, then make sure that you contact our conscientious team here at Fulmer Heating & Cooling.