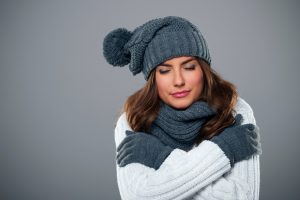 Are you thinking of replacing the heater in your home in preparation for winter? It's a wise decision here in Columbia to prepare for the onslaught of winter, but if you're going to invest in a new system then it's incredibly important to ensure that this system is the right size for your home. We understand the buying and installing a new heating system is a confusing process, so we have a conscientious team here to help you through this process. If you need great heating services in Columbia, SC then contact our team.
Why A Correctly Sized Heater is So Important
If you're looking for a new heating system, then you know that the installation services and the sizing are just as important as the make and model of the system you choose. If your system is incorrectly sized during the installation, then you'll have a multitude of problems down the line. Your unit's size needs to reflect the size of your home.
Problems With an Oversized System
We often hear that homeowners don't think an oversized air conditioner could be a problem. After all, isn't it better to have too much cooling power rather than too little? The answer is no.
An oversized heater causes several problems for your home, the biggest one being that you'll waste energy during the time that your heater runs. When your heater is oversized, it constantly short cycles. This is because an oversized system kicks on your heating quickly and heats your home unevenly. Since some areas heat up much faster than others your thermostat reads these temperatures and thinks that your home is at your desired temperature and shut itself off. It quickly realizes that your home isn't at the desired temperature and starts the cycle over again. This type of operation is incredibly wasteful, and you'll find that an oversized unit eats away at your dollars.
Problems With an Undersized System
If your system is undersized, it will run well most of the time, but it will struggle to get your home to a comfortable temperature. You'll experience the opposite problem of short cycling with an undersized system—incredibly long run times. Your heater will run incessantly and cause your heating bill to skyrocket.
The Right Sized Unit
A properly-sized unit is more than just the right physical dimensions. You also need to take account of the overall output of your home, your home's efficiency, and outside forces that affect your home. We recommend having a professional do this work for you because it's a meticulous job. The right sized unit will save you money, increase your home comfort, and increase the lifespan of your heating system.
Have Fulmer Heating & Cooling Size Your Heater
Here at our business, we have more than 30 years in the HVAC industry. We've taken our time in the business to truly understand the needs of homeowners around Columbia. We'll make sure that your heater is perfectly sized so that you'll stay warm all winter.
If you want your heater sized, contact Fulmer Heating & Cooling to schedule an appointment.