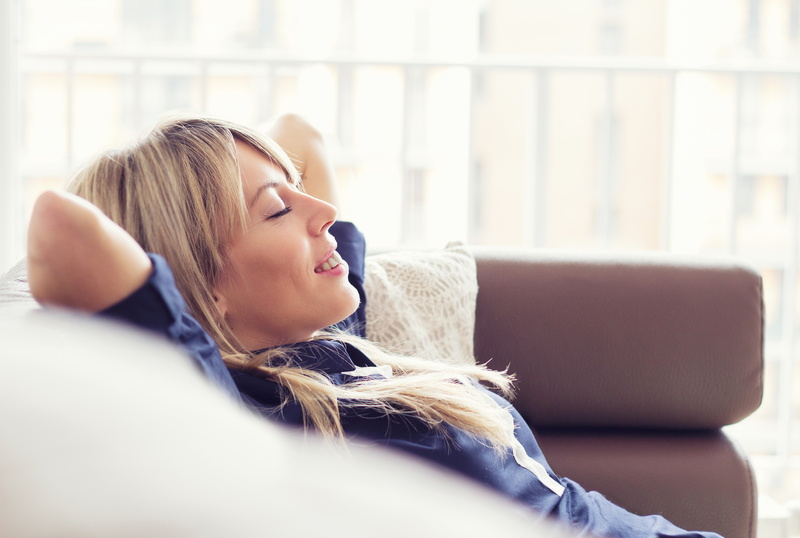 Columbia has plenty of options for those of us who like to spend our free time outdoors. Whether you are golfing, hiking, kayaking or doing something else, we can all agree that the feeling of fresh air filling our lungs is pretty nice, especially after being cooped up indoors.
The problem here is that, when temperatures drop, we are less likely to gallivant around outside. And yet, you may still have a craving for the fresh air. So what are you to do? Sit with the stale air inside, or crack a window and sacrifice your warmth for chilly but fresh air?
Believe it or not, there is a way to enjoy the best of a warm home and fresh air at once.
We are sure that you've done everything you possibly could to optimize your home's indoor air quality in Columbia, SC. However, sometimes there is nothing to replace the feeling of a fresh breathe of air filling your lungs. But did you know you can enjoy that within your home without having to brace for the colder temps? If you have an HRV, you can!
What Is an HRV?
An HRV, or heat recovery ventilator, is a system that can be incorporated into your home comfort system. The job of an HRV is to bring in fresh air that is warmed before it gets to you. Its like opening a window—but better!
How Does It Work?
An HRV lives up to its name by recovering heat. By pushing incoming fresh air through the warmed but stale air from the home that is being siphoned out, this ventilation system is able to offer pre-warmed fresh air. As an added bonus, this keeps between 70 to 80% of the energy used to heat your air and reduces a lot of the strain on your HVAC system.
Other Ways to Improve Your IAQ
Maybe you are looking for more than one way to improve your indoor air quality this season. After all, clean indoor air is a gift that everyone can enjoy during the holidays. Other options to consider include:
Install an Energy Recovery System: This recovers both warmth and humidity.
Install an Air Purifier: Purifiers can help to remove dust, allergens, bacteria and more from within your home.
Consider a Humidifier: During wintertime, increasing the humidity in your home can help keep things warmer much more easily.
Talk to a professional: Still not sure what option is best for your indoor air quality needs? Not to worry! A professional HVAC technician such as the ones at Fulmer Heating & Cooling will be happy to help provide information and insight in order to optimize your home comfort.
This holiday season give yourself the gift of warm fresh air and an optimally comfortable home with the help of the team at Fulmer Heating and Cooling. You can rest assured that our trained and certified pros will always be able to keep you and your family comfy all year long.
Contact Fulmer Heating & Cooling now to learn more about how we can help you improve your home comfort year-round.