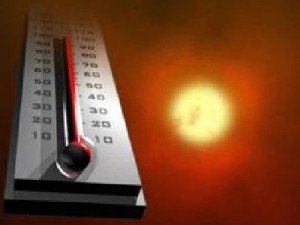 Have you noticed that the air in your house feels distinctly … heavy, as of late? This may be a sign that you are having a problem with the humidity level in your home. While you don't want to have air that is devoid of all moisture, because yes that is just as uncomfortable, you definitely don't want to have a house that is holding in extra humidity and messing with your comfort.
Humidity is problematic in the fight to keep your house cool because that airborne moisture is great at holding onto heat. You may be wondering then how you are supposed to combat it. The answer comes in the form of a new addition to your HVAC system: a dehumidifier.
Details on Whole-Home Dehumidifiers
You can probably guess that a whole-home dehumidifier in Columbia is going to be helpful, but we would still love to tell you a bit more about why these systems are such a great idea.
A whole-home dehumidifier is going to provide you with a great way to remove the excess moisture in your home. Unlike a dehumidifier that plugs into an outlet and captures moisture from the air passing by it, a whole-home dehumidifier is going to be able to capture humidity from all of the cooled air being pumped into the home. This means that it can effectively reduce the humidity in the home to a more comfortable level.
The Benefits of Adding a Dehumidifier to Your Home
So, we know that dehumidifiers that are made to remove moisture from your entire home are going to, well, dehumidify things. But let's look at some of the best benefits you'll enjoy if you have one installed as a part of your HVAC system.
Reduced risk of mold growth: One of the biggest problems that comes with higher levels of humidity is the risk of mold growth. With the help of a dehumidifier though, this risk is going to drop significantly.
Improved cooling comfort: With a lowered level of moisture in the air, your air conditioner is going to be able to cool your home down much more easily, simply because it isn't going to have to fight as hard.
Helps with allergies: As you might imagine, increased moisture in the air will affect your allergies too, if only because it will increase the risk of mold and mildew growth–a big allergy irritant. But with a dehumidifier you won't have this problem.
We'll Help You Fight the Humidity
If you have been experiencing trouble with high humidity in your home and you just can't get comfortable, you can trust the team at Fulmer Heating & Cooling to help. When you contact us for help with your indoor air quality, we can provide you with a professional installation service for your dehumidifier so you can enjoy improved home comfort. You won't have to sweat your way through summer.
Contact Fulmer Heating & Cooling today to schedule your dehumidifier installation or any other services to help your home IAQ.