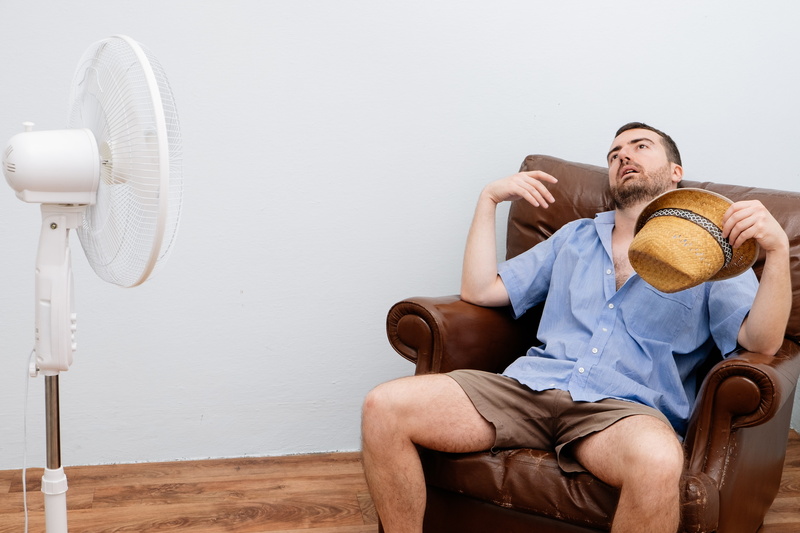 We always encourage our customers to clean their vents and replace or clean their filters on a regular basis. This is because it helps your air quality and helps keep the interior of your air conditioning system as well. Trust us when we tell you that you don't want dust and debris inside of your AC unit–and it's not just because it will make you sneeze more often.
When it comes to factors that can hinder your cooling comfort during summer, there is one part of your system that is extremely important to the process: your evaporator coil. And if your evaporator coil gets dirty it will create all kinds of issues for you and your system's wellbeing.
Learn more about the importance of your AC system's evaporator coil and how we can help keep you comfortable this summer with our AC services.
What's the Role of the Evaporator Coil
Your evaporator coil is the key part of your air conditioner. This coil is what cycles refrigerant and allows it to pull heat out of the air blown around it, thereby creating the cool air you are looking for. Without this key part of your AC you just have an oversized fan in your home.
What Happens When Your Evaporator Coil Needs to be Cleaned
Over time your evaporator coil may become coated by dirt, dust, and other airborne debris. This is a problem. Why? Because it is going to hinder the coil's ability to transfer heat out of the air and into the refrigerant. This will create issues such as short cycling which is when your AC is unable to finish its cooling cycle. Short cycling puts a lot of extra stress on your system too so you want to avoid this problem at all costs.
Another issue a dirty evaporator coil can create is a clogged condensate drain. The condensate drain siphons away the condensation that can collect on your evaporator coil. If your coil is dirty, however, that condensation will be full of dirt and dust which can then stop up the drain and create problems.
How We Can Help
So, if your evaporator coil gets dirty, what can you do? The best thing you can do first is to reach out to Fulmer Heating & Cooling for service. We will be able to get your evaporator coil into working shape again and get rid of all the gunk that is hindering your cooling process. What's more, we can help prevent the issues from happening again for a long while by checking your filters to make sure they are doing their job and replace them if they aren't.
If you are struggling with a dirty evaporator coil or any other problem with your AC system, make sure to reach out to us for air conditioning repairs. Our technicians have the tools and know-how to keep your system in great condition.