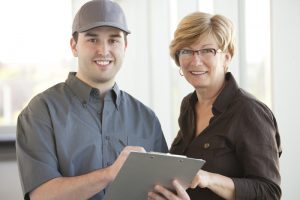 It can be hard to know when you should replace your HVAC system as a homeowner. Sometimes, you need the opinion of a professional. Here at Fulmer Heating & Cooling, we understand the importance of replacing an old unit when it is past its prime. We can help you determine when your old system is ready to go. When you need a great HVAC contractor in Irmo, SC don't settle for anything less than superior quality work with our team.
Signs It's Time to Replace
So, what are the signs it's time to replace your system? We've listed some of the most prominent signs below.
High Energy Bills
If you've noticed that running your HVAC system increasingly results in high energy bills every month, it's probably time to replace your system. High energy bills are the result of system inefficiency. When your HVAC system is inefficient, it needs to work much harder to provide the same levels of heating and cooling that you're used to. While you probably won't notice the effects of your system overexerting itself in your home, you surely will in an increased energy bill.
The best way to find the source of an increased energy bill is to have a professional assess your HVAC system.
Decreased Comfort
It's still quite warm here in Irmo, but we're moving briskly into cooler temperatures now. If you turn on your heater this winter and notice that you can't seem to get your home to the level of comfort you're accustomed to, it's probably time to replace your system. Decreased comfort is a sign that your system is faltering. If you've already repaired your system and you keep up with your annual maintenance, then you should replace your system.
Old Age
Your standard air conditioning system is set to last you around 10-15 years and your standard heating system should last around 15-20. It's not a wise idea to try to make your system stretch and perform past its limits. This is a process that is typically very costly because your system can no longer sustain itself.
If either your air conditioner or heater are within this age range, it's time to shift your focus from repairing your system when problems arise to the idea of replacement.
Choosing the Right Contractor
If you've read the list of our expert tips above and determined that it's time for you to replace your system, then the next step is finding the best contractor for the job. The right contractor should have the following:
Extensive knowledge of their field.
Years of experience.
NATE certification, licensing, and insurance.
Employment with a reputable company with great reviews and recommendations.
You'll know you're checking off all these boxes when you go with our team here at Fulmer Heating & Cooling. All our technicians are knowledgeable, certified, and hard-working. We take pride in the work we do at our company and always ensure that our team acts as an extension of our values. Our dedication to quality service at fair prices is unwavering.