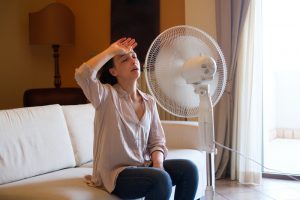 Nobody wants to think about his or her air conditioning system coming up short on a hot summer day, let alone breaking down entirely. In the real world, though, there is no such thing as a 100% reliable mechanical system, air conditioner or otherwise. At some point, you are going to need AC repair in Columbia, SC, and the pros on our team will be here for you when you do. That being said, you also don't want to invite problems with your air conditioning system.
That is why you need to have a basic understanding of some of the issues that can lead to trouble with your system. A dirty evaporator or condenser coil is one such issue, and it is a doozy. Now, we certainly don't want you tearing apart your AC to evaluate its various components, and we understand that you are not an expert in diagnosing air conditioning problems. By having some information on how certain issues can cause problems, though, you are better equipped to contact us promptly when trouble develops.
What Are the Coils?
As mentioned above, your air conditioning system has 2 coils. These are its condenser coil and its evaporator coil. Both play an integral role in the refrigerant cycle that allows your air conditioner to cool your home, to begin with.
The evaporator coil is the indoor coil and is where, fittingly enough, refrigerant evaporates. Refrigerant is a heat transfer fluid that changes physical states with relative ease, and its evaporation within this coil allows it to draw heat out of the air passing over it quite successfully. Once it has done so, it makes its way out to the next coil.
This outdoor coil is the condenser coil where, you guessed it, refrigerant is condensed. As that process happens, the refrigerant's heat is released into the air outside. That's really the gist of how your air conditioner is able to cool your home. And any interruption in this cycle due to issues with the coils is really going to disrupt the cooling process.
Problems Caused by Dirty Coils
Well, I don't really need to keep my AC as long as it does its job, so why worry so much about dirty coils? That is precisely the point. It's not about aesthetic appeal. It's about getting the job done. And an air conditioner with dirty coils is not going to be doing its job successfully.
No, a dirty coil is not going to cause your AC to break down immediately. However, a dirty evaporator coil is going to make it more difficult to remove a sufficient amount of heat from the air in the home. That can lead to the coil getting too cold, and it may ice over as the condensation on it freezes. This further insulates the coil, leading to a lot of excess strain.
The outdoor coil should be kept clean, too, along with the fins that help to disperse heat. If they're dirty, the release of heat is compromised. An overheating compressor is not a risk that you want to take, for your own comfort and for the good of your AC system!