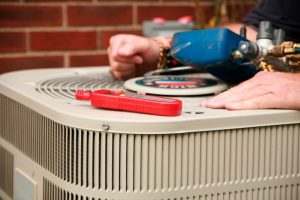 Living in South Carolina means that you need your air conditioner to work reliably. There is just no debate about it. Our summer weather is way too hot and humid to allow our air conditioners to just eek by with a subpar performance. Routine maintenance will definitely help to keep your air conditioner in the best working condition possible. Unfortunately, the reality of the situation is that there is no way to guarantee that your AC is never going to run into problems.
In fact, it is guaranteed that your air conditioner will require repair services at some point. And when it does, you need to ensure that the system is evaluated and serviced by skilled, professional technicians. As always, AC repairs are just not a DIY appropriate service. Whether you need your system tuned up, repaired, or you require a brand new air conditioning installation in Columbia, SC, you can count on our team to do the job right.
Get the Right Diagnosis at the Right Time
Repairing an air conditioning system requires a lot of technical skill, of course. Even before the real repair work begins, however, there is work to be done. Namely, the diagnosis must be made, and it must be made accurately. Only professionals with a lot of experience and background knowledge can ensure that this is the case.
Is it impossible to imagine that a nonprofessional with a smartphone and some time on his or her hands may be able to figure out what's gone wrong with an air conditioner? Not really, no. But this will result in a lot of wasted time, and, even after the problem is diagnosed, there is still the matter of resolving it!
Protect Your Safety (and Your Warranties)
Working on any type of mechanical equipment that you are not really qualified to do so with can be dangerous. From refrigerant burns to the real danger of electric shock or electrocution, there is simply too much that can go wrong when you attempt to take matters into your own hands. A professional faces the same risks, of course, but also has the training and expertise to keep such risks to the bare minimum.
Then there is the matter of any warranties on your air conditioner that may be active. The fact is that if you attempt to fix your air conditioner yourself, those warranties may not be active for much longer! Don't make the mistake of discovering a problem with your covered AC, trying to fix it yourself, realizing you can't, scheduling service, and then finding out that you've voided your warranties.
Restore Your System to Outstanding Working Condition
Even assuming that you are able to basically resolve a problem—and certain ones, like low refrigerant due to leaks, you simply cannot—the quality of the workmanship is going to be dubious. The likelihood that your system will be back to operating at peak performance levels, even though it is operating, is slim to none. Don't put your comfort on the line. Schedule your AC repairs with us.
Fulmer Heating & Cooling is here for your AC installation, maintenance, and repair needs.