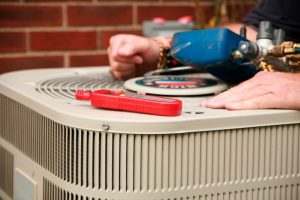 Your air conditioner needs to be kept in good condition if you want it to be able to keep you cool this summer. The last thing you want is to come home expecting a nicely cooled home and instead walk into your own house-sized sauna. Thankfully, with regular maintenance and best practices you shouldn't have to worry about this issue much–until you have an AC in need of repairs.
Yes, even a well-maintained air conditioner will need repair service at some point. The key is to make sure that you keep your eyes and ears peeled for any indicators that you need a repair so you can schedule an appointment right away. You don't want to delay your AC repairs in Columbia and end up with an early system replacement in the middle of summer!
5 AC Repair Warning Signs
If your cooling system needs to be repaired, you want to be able to get the issue addressed quickly. To do this, you need to know what warning signs to look for.
Short cycling: This refers to when an AC system turns on but doesn't complete its cooling cycles and instead only runs for a few minutes. This is harmful to your system and, of course, doesn't help your comfort at all.
Concerning noises: While your system may not run without making a peep, there are definitely some sounds it shouldn't make at all. From screeching and screaming to hissing to rattling or banging, any concerning sounds you hear should spur a prompt call for a fix.
Ice on your AC: When you go to check out your air conditioner, do you notice what seems to be a build-up of ice within it? This isn't normal and it certainly isn't good! Ice on your AC is a sign of a system in major trouble.
Reduced comfort: Have you noticed that your air conditioner doesn't seem to produce cool air much anymore? Or maybe the flow of air is strong but it is warm instead of being at the temperature you wanted? Whether it is weak airflow or warm airflow, these are both reasons to call for repairs.
High energy bills: Your energy bills should reflect your use of your air conditioner with small changes in pricing. If, however, you get your first bill of the season after you've started using your AC and instead see a huge spike in cost, you shouldn't brush it off–this means your system is having trouble doing its job.
What to Do When You Need Repairs
If you notice one or more of these problems in your air conditioner, you shouldn't try to see if you can make it through the summer with a faulty system. That is an almost guaranteed way to have a full system breakdown and an early replacement. Instead, reach out to the team at Fulmer Heating and Cooling for professional repairs. We have been serving this part of South Carolina since 1985 and we are known for our quality work.