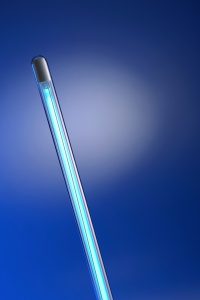 With the summer season comes not only heat, but also humidity. So too comes and increase in airborne pollutants and allergens, both from the blooming plants and trees as well as increased activity in and out of your home. If you are convinced that your air conditioner is in outstanding working condition, it is important to remember still that your comfort is not guaranteed. You need to keep the air quality in your home high, as well as temperatures comfortable, if you want to live in the level of comfort that we know you deserve.
Our technicians can help you to achieve this goal. There are a lot of indoor air quality systems available for installation in your home. So many, in fact, that you may be a bit overwhelmed in determining which is the right option for your needs. That is why you should work with the Columbia, SC indoor air quality experts on our staff. In doing so, you ensure that you'll have what you need to breathe clean, pure air in your home.
Filters and Electronic Air Cleaners
In many households, the pollutants causing all of the trouble include dust, dirt, and other such particulate matter. If this is the case in your home, then simply using a good air filtration system may be enough to get the job done. Just remember, that filter in your HVAC system is not there to do this job. It is there to protect your equipment, not boost indoor air quality. A more efficient, designated system can get you on the path toward better air, though. We'll install one that is compatible with your existing equipment.
Sometimes, the most basic level of filtration really is not enough for homeowners to enjoy great results. Systems such as electronic air cleaners may be used in such cases, as they take a more active approach to improving indoor air quality throughout homes. By electronically charging pollutants in the air passing through an ionization chamber, an electronic air cleaner can then trap them on oppositely charged collector plates. These are then simply removed and cleaned.
Pollutant Destruction
While the systems mentioned above are great for dealing with issues like dust and dirt, they are not going to be successful in removing biological pollutants from the air in your home. Such pollutants may include viruses, mold spores, and bacteria. These are living microorganisms, so simply trapping them on filtering material or collector plates won't solve the problem. They can still reproduce in such environments.
Using equipment like UV germicidal lights, on the other hand, solves the problem entirely. These devices are very simple. They are just lamps, really, that emit UV light/radiation. They are completely safe for pets and humans in the house, and their rays are confined to the ductwork regardless. For biological pollutants, though, there effects are deadly. Such pollutants are disrupted at a cellular level, either outright killed off or rendered incapable of reproduction. This allows you to live in a much more healthful environment.
Fulmer Heating & Cooling can set you up with an IAQ system specifically designed to meet your needs.