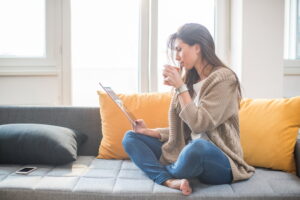 Some people may want to try to avoid the need to schedule a heater repair in Lexington, SC. However, this can end up costing you more money in the longer run! Scheduling prompt repairs as soon as you notice trouble is truly the best way to stay warm without breaking the bank.
We understand the desire to avoid repair needs. But there are certainly times when it is best to call in the pros and get your system the expert service that it needs.
Let's explore when it is best to get a repair from a professional technician.
What are the indicators that you need system repairs?
Repairs shouldn't be a regular occurrence like maintenance is. But that can make it a little tougher to figure out that you need repairs. Here are the warning signs that you should make sure to watch for:
Your system is short cycling: You turn on your heater and it starts up but then shuts down after only a few minutes. Then it starts back up. This is known as short cycling, when the heating cycle is interrupted. This is extremely hard on your system and should be addressed quickly.
Airflow is weak: When you run your heater, do you notice a strong, steady flow of air from your vents or air handlers? Or is the airflow weak? If you are noticing one or more rooms has little to no airflow, then it is time to get your heater checked out.
The temperature is cold: This is a pretty distinct indicator! Your heater is either unable to create heat or simple unable to get the indoor temperature up to where it needs to be. Don't ignore this especially because you'll be paying more for less comfort! Schedule repairs to get it taken care of today.
Odd sounds and smells: You know what your heater is supposed to sound like when it is in operation, even if you don't realize it. You'll realize this when your heater starts to emit some odd noises that indicate it needs repairs. Odd noises can include rattling, hissing, screeching and more. You should also be on the alert for any odd smells that your heater creates such as the scent of burning mold, old sock smell, or even the smell of rotten eggs.
Higher energy bills: It is a good idea to keep a close eye on your energy bills throughout the year. This way, you will know when your energy bills start to increase during the winter season. Increased energy bills will indicate a problem within your heater that is hindering its operation and your comfort too.
Do any of these warning signs sound like something you are struggling with? If so, you would do well to reach out for professional repairs for your heater. With our team, you can rest assured that your system will get the service it needs to get it back in prime working order again.
Contact the experts at Fulmer Heating & Cooling to schedule an appointment.