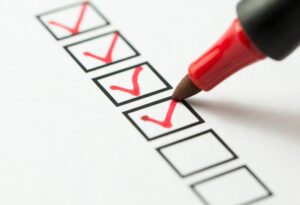 Springtime is just around the corner but here in South Carolina, we've had some unseasonably warm weather. Perhaps you've already made the transition from using your heater to using your air conditioner. Before you completely close the door on winter, go through this list of end-of-season furnace tips.
By devoting a little extra time to this checklist, you'll help prepare your furnace for the next heating season, get ahead of any untimely repairs, and extend the lifespan of your furnace.
End of Heating Season Furnace Checklist
Turn the power off. Your furnace should have a dedicated power switch in the breaker box. Switching the power off when the furnace won't be in use can save energy.
Turn off the pilot light. For furnaces with pilot lights, make sure to shut off the gas supply to the furnace. This will put out the pilot light and help you save fuel.
Get repairs done now. If you've had lackluster service from your furnace this winter, it's better to get furnace repair in White Rock, SC done now rather than waiting until the fall. That way, you'll probably pay a bit less for those repairs than you would 6 months from now. You also won't have to worry in the fall when you use your furnace for the first time.
Change the air filter. Your HVAC system's filter has accumulated a lot of dust and debris from the heating season. Replacing the filter with a clean, fresh one has many benefits. It'll keep the interior of your system nice and clean, allowing it to run at optimal performance. A furnace or heat pump uses the same ductwork as the air conditioner so changing the filter now will ensure it's ready whenever you need it.
Clear the surrounding area. It's amazing how much stuff can pile up in the area surrounding your furnace over the winter! Your furnace needs airflow around it to do its job well and clutter can impede this airflow. Clear the area of any boxes, storage items, or furniture that may have accumulated–and keep it clear. Leaving the area around your HVAC unit cluttered is a potential fire hazard.
Schedule a professional service. If you haven't scheduled routine maintenance that is recommended once a year, now's the perfect time to do it. Also, if you have a heat pump, it should be serviced twice a year to get it ready for the cooling season.
Consider an upgrade. It may seem counterintuitive, but the end of the heating season is actually a great time to upgrade or replace your furnace. That's because we're not nearly as busy with those types of requests as we will be once the heating season starts. 
Also, when you're not using your heater, you won't miss it being out of commission for the short time it takes us to make any upgrades. It's the perfect time to consider replacing your outdated thermostat with a smart thermostat, having your ductwork cleaned, or upgrading your system to an energy-efficient model.
Contact Fulmer Heating & Cooling for end-of-season repairs or maintenance.