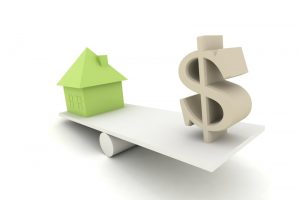 Getting a new air conditioner in your house is no small task and it isn't a cheap endevour either. We understand why most people want to put off this service for as long as possible, if only for budgetary concerns. With that said though, we have some good news for you.
First, we can help you handle every aspect of your system installation or replacement. Secondly, we offer promotions and financing options that are going to make things a lot easier on your budget. Let's make sure that your home is comfortable without breaking the bank.
Discovering If You Need a New Air Conditioner
For those with an air conditioner already in place that might need a replacement, we want to make sure you don't rush into things. Let's talk about the warning signs that you need a new system to begin with:
Your air conditioner is 10 to 15 years old or more.
Your system needs repairs once a year or more.
The cost of the repairs needed has become too high.
Regular maintenance and repairs aren't keeping your AC operating.
Do any of these warning signs sound familar? If you've noticed these indicators of trouble or your AC unit or if your system has completely broken down, now is the time to get the replacement process started.
The Importance of Expert Installation
From a new system installation to a full air conditioner replacement, you want to make sure that you get this job done by a trained professional. This is not the kind of task to leave in the hands of an amateur or ever attempt to do yourself.
When you work with a professiona technician from out team you'll recieve service that is backed by:
Expertise from trained,licensed, and experienced technicians
Timely service that sees you have a working AC in the shortest possible amount of time.
Professionals who arrive with all the parts and systems required to complete the job.
Getting Your System Paid For
Searching for "no credit check HVAC financing near me" can lead to a wide variety of results. Thankfully though if you landed here then you are in the right place.
We have financing options that will help you get a new air conditioner into your home, with or without a credit card check. Our goal is to see you comfortable!
You can also apply for the Advantage Alliance program to get better home comfort with less hassle. This is ideal if you aren't interested in other financning options. The Advtange Alliance program is going to make it easy to keep your home cofortable with helpful perks like:
One affordable monthly service fee covers installation, service and maintenance.
No down payment necessary.
Monthly service fee never increases.
Will never impact your debt-to-income ratio.
Fully transferable if you sell your home.
All system emergency services are covered.
Whichever option works best for you, our team is here to help with the services you need.
Contact the team at Fulmer Heating & Cooling to schedule your air conditioner installation.