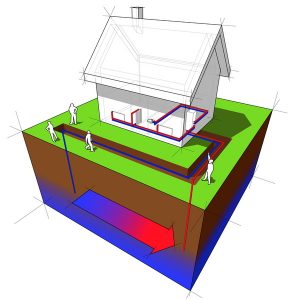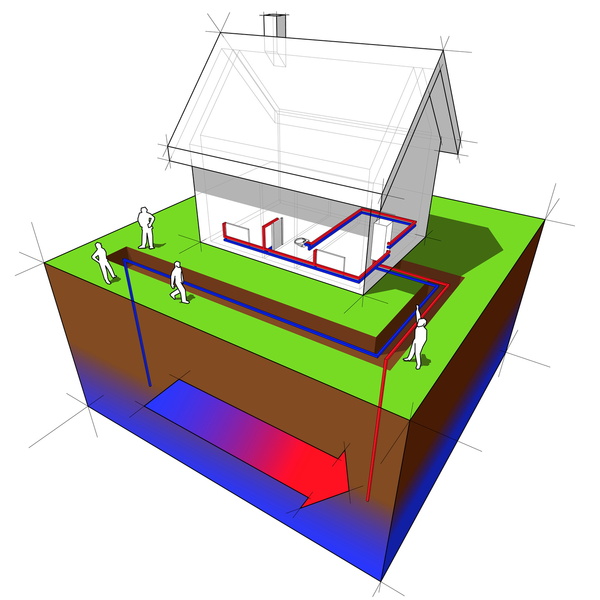 You've started to do some research on energy-efficient comfort systems and the result of geothermal systems in Columbia pops up. You've heard about the idea of geothermal HVAC systems before, but you never really gave the system much thought.
This time around, we are hoping to be able to give you some extra information. If you are on the hunt for a new comfort system, or are even trying to think about what comfort system you might want for a future home, we believe that a geothermal one should be a contender. If you are curious, we would love to tell you more about how great geothermal HVAC systems can be.
1. How do geothermal HVAC systems work?
Geothermal systems rely on the near-constant temperature within the Earth's crust to regulate the temperature in your home. This system cycles a refrigerant-based liquid through a loop underground to create comfort for your house. In summer, the system removes heat from your home and disperses it into the ground, whereas in summer it brings the heat in the ground into the liquid and disperses it into your home.
2. What are the parts of a geothermal system?
Your geothermal system consists of two main parts: an electric heat pump and the ground loop. The heat pump is the part that controls the flow of the refrigerant and disperses either the cool or warm air the system creates into your house. The loop is the part through which that refrigerant flows.
3. How long do they last?
Because geothermal systems don't need nearly as many moving parts as a central air conditioner, they don't use combustion like a furnace, and half of the system is built to be protected underground, they last a pretty long while. This makes their lifespan range from 20 to 50 years.
4. What's so great about them?
Aside from the fact that geothermal systems are unique, you likely want to know what benefits they truly offer you. We have a few perks of this system you may want to know about.
Energy-efficient: Your geothermal system relies on the use of electricity and heat transfers to get its job done. This makes it extremely energy efficient.
Eco-friendly: Because the geothermal HVAC system doesn't require the use of gas, it doesn't have any combustion by-products, making it a very environmentally-friendly comfort system.
Long lifespans: As we mentioned above, the geothermal system is able to last a good deal longer than your standard furnace or central AC. In fact, there is a 10+ year difference between their lifespan averages, at minimum!
Two-for-one comfort: Because your geothermal HVAC system uses a heat pump, it can provide heating and cooling throughout the year.
As you may have realized at this point, geothermal systems are great options for a home comfort system. Not only will this system reduce your energy use, but it will provide twice the amount of comfort with just one system.
If you are wondering if you can outfit your home with a geothermal system, reach out to our team to learn more.